DISCLOSURE: I may be an affiliate for products that I review. This means if you purchase those items through my links I will earn a small commission. You will not pay more when buying a product through my link. In fact, I oftentimes am able to negotiate a lower rate (or bonuses) not available elsewhere. Plus, when you order through my link, it helps me to continue to provide you with free product reviews. Thank you, in advance for your support! Learn more
Designed and recommended by eyesight performance optometrists, the Advanced Focus String teaches you to focus faster and improve accuracy.
After the success of the Front Sight Focus String, I wanted to see if there was a way to make the training more realistic and effective. I stumbled across a set of square black beads with white writing on each one. That's when the bulb popped up above my head.
The closer you can get your training to "reality" – the faster you'll learn. Because your front sight post is black and flat (If not get it fixed) and I teach shooters to put a small white mark
on their sights to improve their ability to focus, the Advanced Focus String is the perfect tool for improving your ability to focus on your front sight post.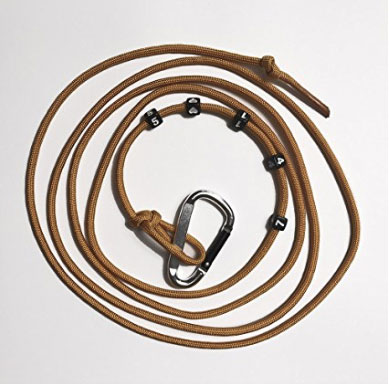 Get Your Advanced Focus String on Amazon
Features
Design by a Navy SEAL Sniper with the help of eyesight performance optometrists
Five adjustable square (like your front sight post), black focus beads
Each bead has white markings – AIM SMALL – MISS SMALL!
Includes FREE video training directions
String color may vary
You can only shoot as fast as you can see and you can only shoot as accurately as your ability focus. Chris Sajnog's Front Sight Focus String teaches you to both! Now you can train to become a better shooter anywhere and it's faster than learning on the range, wasting ammo. Designed by Navy SEAL Sniper Chris Sajnog with the help of eyesight performance optometrists, this device is scientifically proven to improve your ability to focus.
Click here to watch a video and learn how to use Advanced Front Sight Focus String to improve your shooting accuracy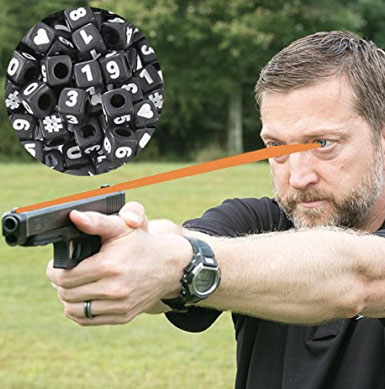 Become a better shooter with Advanced Focus String.