Disclosure
: I may be an affiliate for products that I review. This means if you purchase those items through my links I will earn a small commission. You will not pay more when buying a product through my link. In fact, I oftentimes am able to negotiate a lower rate (or bonuses) not available elsewhere. Plus, when you order through my link, it helps me to continue to provide you with free product reviews. Thank you, in advance for your support!
Learn more
Our brain is not designed to remember everything, otherwise it will become overloaded with unnecessary information. Over time we tend to forget things that we learned. This is where taking journal can come in handy. You can log what you accomplished during the day and go back to it whenever you need a refresher. You can also write the things that you still need to improve on and go over it on your next practice, and this Day One Journal Review will guide you with that.
Aside from keeping tab of information for future reference the process of journaling can also reduce stress, improve your mood and well-being, and it also opens up to a massive list of other health benefits. According to studies writing out your thoughts can help in dealing with specific diseases like rheumatoid arthritis, asthma and even cancer.
Let's set aside these benefits for a moment and see how this Day One Journal can help your firearms and personal protection training.
---
Back in the SEAL teams, we have a range book and here's a sample of my training log.
10/11/13
Glock 17
200 rounds
Worked on draw from thigh holster, accuracy (50 yards) and multiple target engagements.
***Remember to look at the next target and then bring my weapon to my eyes.
***Need to practice shooting while moving.
It's very simple, yet the benefits are profound.
Day One J Now you can journal on-the-go with your mobile phone or Mac Device. Not only does it help you take down notes, but it also supports uploading images, voice recordings, check in to a location, etc., which isn't possible with a traditional journal.
Let's take a look at the entire feature.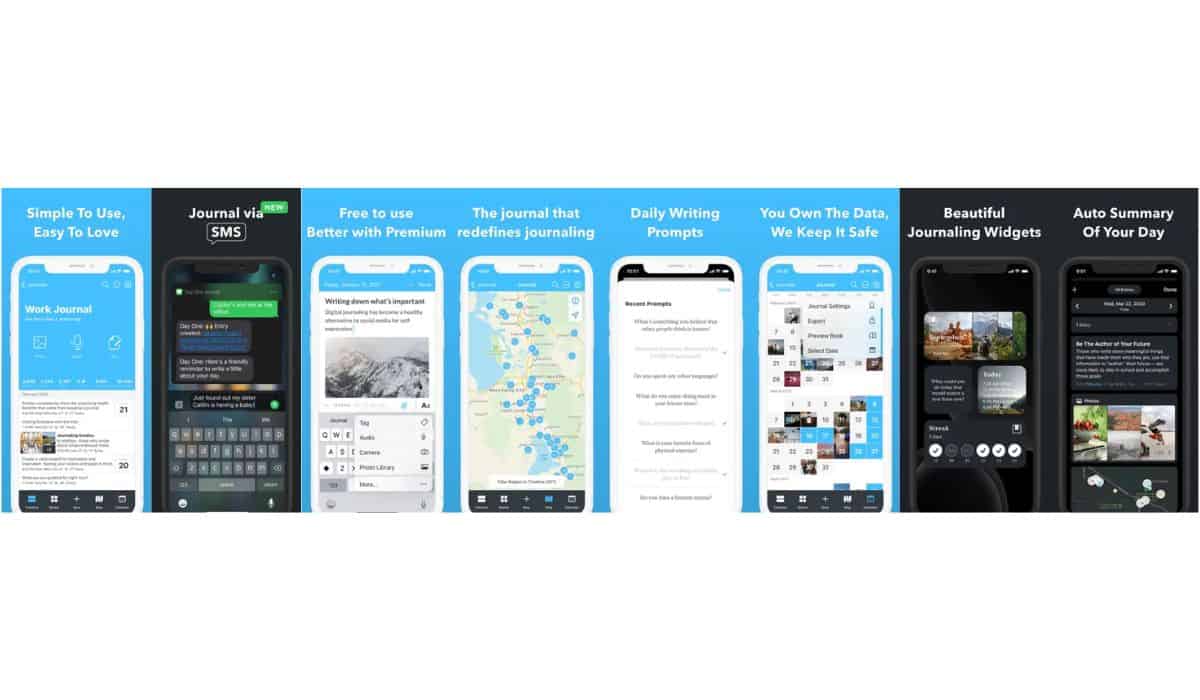 It helps you build positive habits through in-app notifications, reminders and its built-in calendar
Unlimited photo storage for premium users
The activity feed functions like your personal social media, the best part is you can integrate your social media accounts to automatically add entries to your journal feed.
If you want to keep your journal to yourself, you can secure it either by setting up a passcode or using your Touch ID. As an added peace of mind, it also supports end-to-end encryption.
Day One Journal is beautifully designed and is very easy to log daily entries with powerful text formatting and templates.
Automatically tags your entry with your location, date, time, temperature, weather, motion and step count.
You can check your entries in several ways—using the powerful search bar, tags, favorites, by calendar, timeline, maps and photos
Last but not the least, you can export it to several digital formats such as PDF, HTML and JSON file or you can also have a year's worth of memories printed by the Day One team.
While I like every aspect of the app, all the useful features are paywalled. If you want unlimited photo storage, unlimited journals, cloud sync to all Day One apps, unlimited encrypted cloud storage, social media integration and additional journal colors you'll have to subscribe to their premium offering.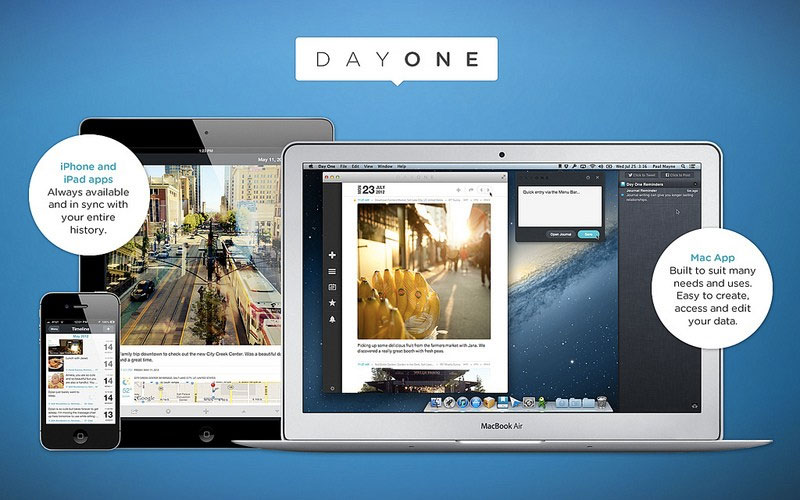 Day One Journal will cost you just 12 cups of Starbucks coffee, or just $34.99 annually. While the price is pretty steep for a simple journaling app, the benefits really outweighs the cost.
To be honest, the premium version is an overkill if you're just using it for your firearms and self-defense training. You can stick with the free version if that is the case. However if you need something to express yourself in the form of a journal either to relieve stress or simply to record your daily life, the full version is worth considering. It helped me… and therefore in this Day One Journal Review it deserves a Navy SEAL Approved status.
---
Day One Journal Review
Day One Journal takes the process of keeping a record of your thoughts to the next level.