DISCLOSURE: I may be an affiliate for products that I review. This means if you purchase those items through my links I will earn a small commission. You will not pay more when buying a product through my link. In fact, I oftentimes am able to negotiate a lower rate (or bonuses) not available elsewhere. Plus, when you order through my link, it helps me to continue to provide you with free product reviews. Thank you, in advance for your support! Learn more
If you want to learn how to shoot with both eyes open or just learn how to focus on your front sight post to improve your speed and accuracy, this Front Sight Focus String can help.
Overall Impression
You can only shoot as fast as you can see, and you can only shoot as accurately as your ability to focus. The Front Sight Focus String teaches you to do both! Now you can train to become a better shooter anywhere and it's faster than learning on the range, wasting time and ammunition.
After 20-years of experience as a Navy SEAL sniper, I worked with the help of eyesight performance optometrists to develop this device, which is scientifically proven to improve your ability to focus.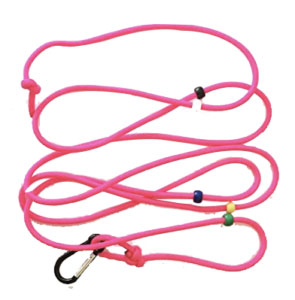 Get Your Front Sight Focus String on Amazon
Standout Features
Designed by a Navy SEAL Sniper with the help of eyesight performance optometrists, this device helps increase your awareness of divergence by teaching your eyes to come together on one spot.
The string itself is six feet long, allowing you to practice focusing at several different spots by moving the five adjustable focus beads. I suggest you begin focusing on one bead about six inches from your nose and work up to focusing on a bead an arms length distance away.
To keep the string taut, there is a buckle allowing you to fasten the opposite end of the string around a doorknob or drawer pull.
Includes free directions to ensure proper use and to maximize performance. There's also a video demonstration below.
Your speed of focus will increase dramatically within a very short amount of time.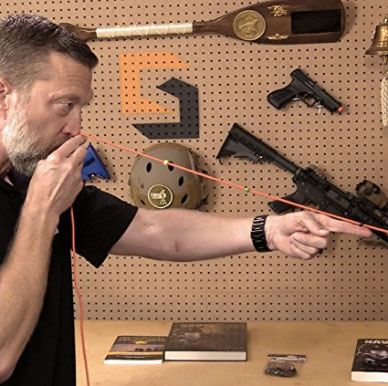 What I Don't Like
This is a practical tool that does what it promises, but the colored beads weren't realistic enough for me, so I went ahead and developed the Advanced Focus String to provide a more realistic focus tool for those who have done well with the colored beads and are ready to move on.
Pricing
At just $12.99, this is a great investment to advance your shooting skills by vastly improving your ability to focus.
Navy SEAL Approved?
Well, yeah, I developed it. All kidding aside, this product is indispensable for improving your ability to focus and is absolutely Navy SEAL Approved.
Click here to watch my video on how to use Front Sight Focus String to improve your shooting.