DISCLOSURE: I may be an affiliate for products that I review. This means if you purchase those items through my links I will earn a small commission. You will not pay more when buying a product through my link. In fact, I oftentimes am able to negotiate a lower rate (or bonuses) not available elsewhere. Plus, when you order through my link, it helps me to continue to provide you with free product reviews. Thank you, in advance for your support! Learn more
Known mostly by the rock-climbing community, gyro grip exercises are another amazing tool for shooting. Not only will they improve your grip, but the rotational forces also improve the strength in your wrist and forearms, helping you build a solid shooting platform.
Gyros can take a little time to learn how to use, but once you figure it out your friends will start calling you Popeye! I keep the Captains of Crunch gripper in my car and use it while I'm driving and stopped safely at stoplights. I have a gyroball at home and use it while I'm watching TV.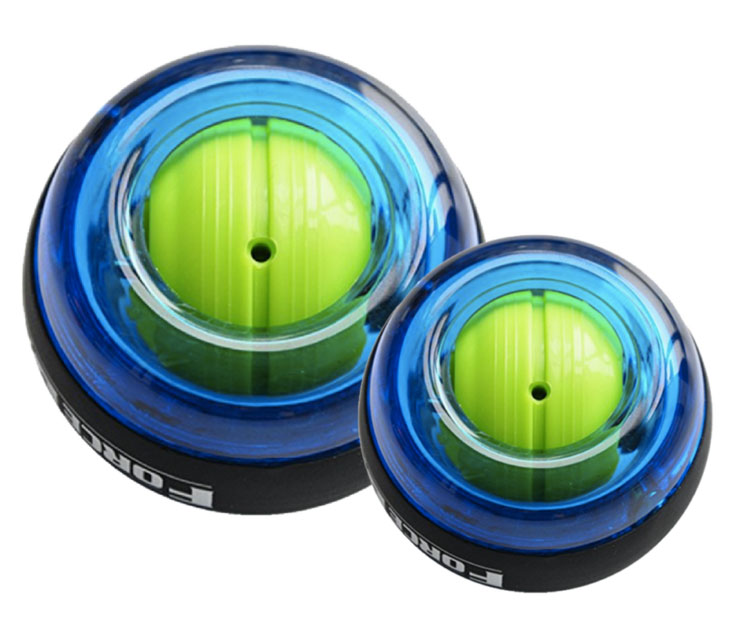 Get Your Gyro Ball Hand Exerciser On Amazon
Features
Strengthen fingers, wrists, hands, forearms, shoulders, and bicep etc., and also be beneficial in promoting coordination and blood circulation.
Rehabilitates sore muscles and joint, great for musicians, guitarists, pianists, drummers.
Small, compact and transportable, you can take anywhere. Simple to start with a pull-string.And the ball with flashing LED
All you need do is to increase the speed by making a rotational wrist movement and to keep in sync with the spinning of the ball.
The faster you spin the harder your muscles work.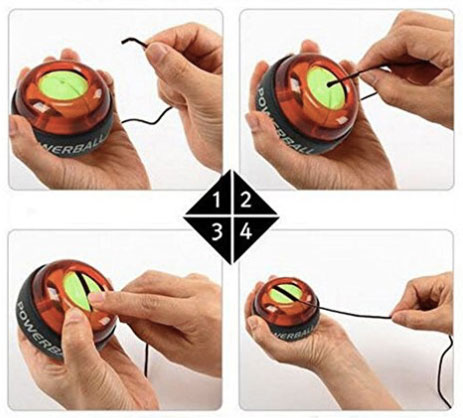 Gyro Ball Hand Exerciser is fun and good for hands, wrist, shoulder, forearms, biceps. It's a good way to strengthen your grip for shooting.