Disclosure
: I may be an affiliate for products that I review. This means if you purchase those items through my links I will earn a small commission. You will not pay more when buying a product through my link. In fact, I oftentimes am able to negotiate a lower rate (or bonuses) not available elsewhere. Plus, when you order through my link, it helps me to continue to provide you with free product reviews. Thank you, in advance for your support!
Learn more
Meditation has been scientifically proven to reduce stress, and anxiety and improve focus. Not only does it transcend your state of mind but according to studies, it's also effective in reducing pain, alleviating high blood pressure, healing digestive disorders, curing insomnia, and so on. Maybe the benefits of meditation aren't news to you, but in order to access them you need to understand how to meditate. In this article, I am going to do a Headspace App review. So, what is Headspace App? an app that will guide you through your meditation journey. Headspace was born out of the idea that meditation should be made simple for everyone.
---
The onboarding experience sets it apart from other mindfulness apps. It's super intuitive and will get you started in no time. All you need to do is find a comfortable place, relax and start meditating.
I have to warn you though not to expect anything in your initial sessions. It will take constant practice to reach a state of mental clarity. You don't have to meditate for hours to achieve mental clarity. I meditate for 5 minutes, twice a day.
Headspace has hundreds of themed sessions in the form of packs, singles, and minis. Packs are a collection of guided sessions covering general topics such as health, bravery, happiness, sports, work, and performance.
Singles, on the other hand, are targeted meditation sessions for specific issues like stress, anxiety, or insomnia. These sessions are something you can listen to while you cook, exercise, or just while you relax. No matter the issue, the app has you covered.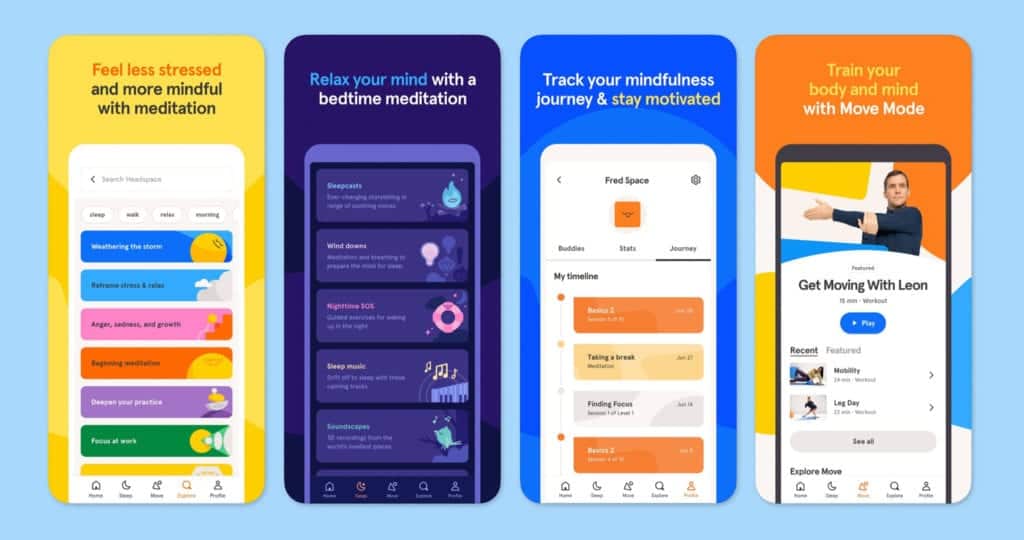 Lasting between one and three minutes, mini-sessions are the way to go if you are pressed for time. If you're not really into a guided meditation, they also have an animation library that will definitely give your mood a boost. And if you don't want to do it alone, grab someone by sending an invite inside the app.
Headspace really took a beginner-friendly approach to develop their meditation app. For every step, there's always a friendly video walkthrough. They will try to explain every technique used, and the entire process for each pack or singles session.
So how does meditation help you become a better shooter? Through meditation, you can improve your concentration and become more aware of the environment around you. When you're relaxed and focused, it's easier to build neural pathways.
Let's take a look at the entire feature.
Numerous meditation sessions to choose from, divided into packs, singles, and minis
Packs tackle general life topics over several easily-digested meditation sessions
Singles address more specific daily issues well
Most sessions can be programmed to last 3, 5, 10, 15, or 20 minutes
The app is designed well and is easy to use
Beautiful graphics
Beginner-friendly
While the guided meditation voice is very soothing, it is the only voice option and there is no way to meditate without the guide.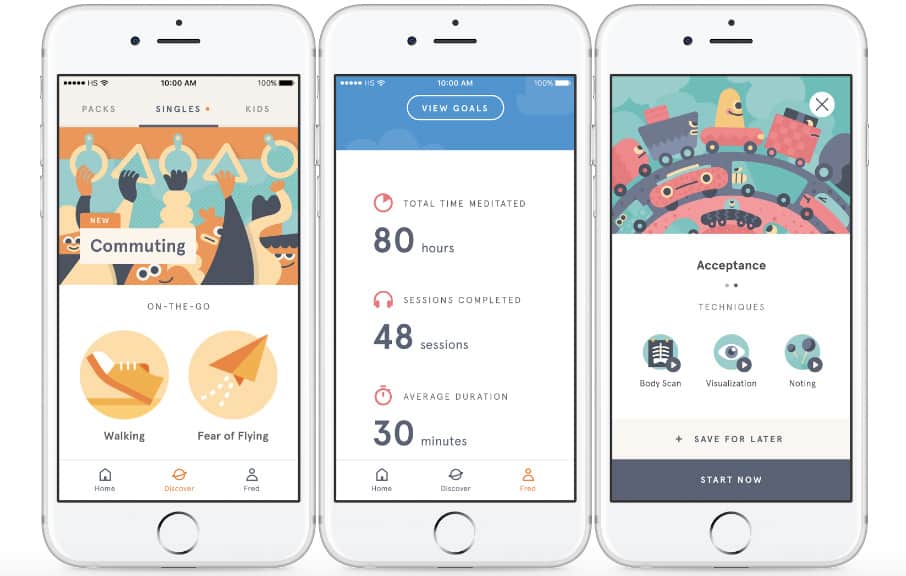 With the free version, the price is right! I don't like guided meditation, so I don't think paying for the advanced courses is worth it. However, if you want to go premium, the cost is pretty steep. It will cost more than your Netflix bill. Headspace's monthly subscription costs $12.99 per month or $7.99 per month if you prefer annual billing. If money isn't an issue, you might want to consider their lifetime billing which will set you back $399.99.
In this Headspace App Review, the free version without a doubt deserves a Navy SEAL Approved status. I highly advise everyone to download the free app and take the free 10-day course. If you like it, you'll have the option to pay for more advanced courses or continue with the impressive free offerings.
---
Headspace App Review
Headspace was born out of the idea that meditation should be made simple for everyone.