Disclosure
: I may be an affiliate for products that I review. This means if you purchase those items through my links I will earn a small commission. You will not pay more when buying a product through my link. In fact, I oftentimes am able to negotiate a lower rate (or bonuses) not available elsewhere. Plus, when you order through my link, it helps me to continue to provide you with free product reviews. Thank you, in advance for your support!
Learn more
MantisX is a revolutionary firearms training device that helps shooters improve their shooting mechanics immediately. In fact, 94% of users saw an improvement after just 20 minutes of using MantisX. It's a data-driven approach to mastery that works in both live and dry fire training to analyze shots and provide immediate user feedback.
*New Rules Members use the coupon code in the member's area
---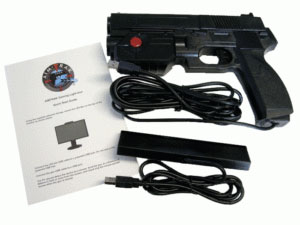 The MantisX is indeed a small revolution. As a training tool, it focuses on your control of the trigger and the firearm during the all-important milliseconds just before and just after the actual shot. The goal is to minimize the difference between the point of aim (POA) and the point of impact (POI).
The MantisX sensor mounts to your firearm using a Picatinny or Weaver-style rail interface and adapters are available for guns without a rail. There are even adapters available for Olympic-class air pistols and rifles.
Using highly accurate gyroscopic and accelerometer sensors, and a Bluetooth 4.0 communication channel, the patented MantisX device communicates with a free and continuously improved app for iOS and Android smartphones and tablets. Let's take a more detailed look at the MantisX system.
The MantisX Firearms Training System uses a compact mountable sensor designed to be attached to any Picatinny or Weaver style rail.
The system acquires shooting data on pistols, revolvers, rifles, and shotguns, using Bluetooth 4.0 for real-time data.
Shooting strings are recorded creating a performance history for review and analysis.
Once you have MantisX installed on your firearm and have paired it with the app on your phone or tablet, you're ready to get started – it's really that easy. The app developers are dedicated to keeping the app current and offering new features through significant app updates every one to two months.
The MantisX Firearms Training System sensor tracks the movement of the firearm during critical moments of shooting: aiming, trigger pull, aiming at the moment of firing, post-trigger pull.
Data on the app is provided in three easy to interpret ways. Direction and magnitude will tell you how the barrel of your handgun is moving during the trigger pull and shots will be grouped based on movement pattern similarity. There is also a shot-by-shot analysis for those who want that intense level of detail. Data is also given as a detailed trace showing your barrel movement on a graph with different colored lines indicating movement at different times during the shot.
To make the data even easier to understand and interpret, the app offers three types of feedback: score, direction, and suggestion. A score is assigned to each shot you take and is based on the amount of movement during the trigger pull. A perfect shot with zero movements would earn you a score of 100 (not going to happen, so get used to that now). Direction feedback will provide you with your pattern of barrel movement during trigger pull. Finally, MantisX will offer suggestions for improvement based on the data it has collected for you.
MantisX can be used during dry fire training as well as live fire training at the range.
Like many products, the MantisX manufacturers try to sell it as an end-all-be-all for firearms training. The fact is, even though MantisX does an amazing job of telling you what you're doing, it cannot tell you why you're doing it, only your awareness can do that, so they get a pass on this.
The MantisX Shooting Performance System is $149. Your purchase includes the sensor, the app, a charging cable, and a 1-year limited warranty. You can also purchase an adaptor through Mantis as well as a variety of accessories, including dry fire mag inserts.
*New Rules Members use the coupon code in the member's area
---
Knowing what is happening before the trigger breaks is critical and the MantisX is the only device that can tell you things not even an instructor could see. Couple that with being able to use it for dry fire training and this product is definitely Navy SEAL Approved.
The MantisX Review
A revolutionary firearms training device that helps shooters improve their shooting mechanics immediately.