DISCLOSURE: I may be an affiliate for products that I review. This means if you purchase those items through my links I will earn a small commission. You will not pay more when buying a product through my link. In fact, I oftentimes am able to negotiate a lower rate (or bonuses) not available elsewhere. Plus, when you order through my link, it helps me to continue to provide you with free product reviews. Thank you, in advance for your support! Learn more
Get qualified ONLINE for a Virginia nonresident concealed weapons permit that allows you to legally carry in 32 states – that's over half the country! Every state on this map that's shown in yellow is a state you'll be able to legally carry in.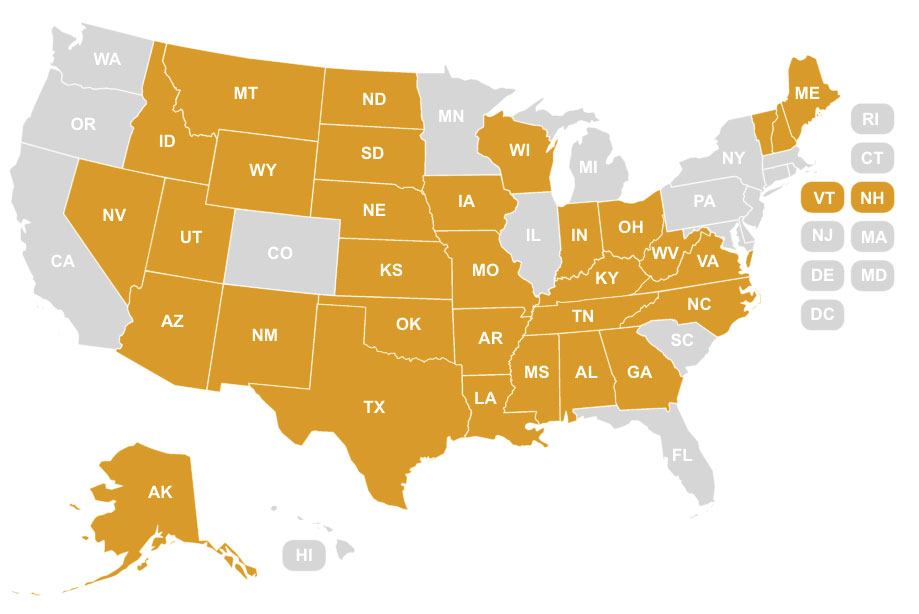 Get the Online CCW Safety Course
The Virginia nonresident concealed weapons permit is available to residents of ANY state.  In fact, you never even have to step foot in the state of Virginia. You can meet all of the training requirements online with RocketCCW!
Just take the RocketCCW course, get the optional certificate, and you'll be qualified to apply for a Virginia CCW.
Overall Impression
This is a free, 20 minute online course that provides all the information you'll need to get your CCW permit. The course was designed by Ryan Cleckner, a firearms instructor who also happens to be a firearms lawyer. He's taken his many years of experience with firearms and the law and has developed a program that provides EXACTLY what you need to gain your certificate and be able to apply for your permit. Let's take a look at some of the program specifics.
Standout Features
The course includes 6 videos on topics such as firearm safety rules, handgun and ammunition components, loading and unloading a handgun, and care and storage best practices.
There are reading materials provided that specifically outline how to get your certification and additional information that might come in handy for you.
After watching the videos, you can take the included handgun safety exam. Successful completion of this quiz enables you to apply for your nonresident CCW permit which, if granted, is good for 5 years.
Everything relating to this course is done online at your convenience and it only takes 20 minutes of your time! It's the fastest way to qualify and apply for your CCW.
What I Don't Like
This isn't so much a dislike as it's something you need to be aware of. The VA nonresident CCW permit really only applies to travel in those 32 states. You need to determine the concealed carry laws for the state you reside in and make sure you're following them. The VA CCW permit is not a substitute for a permit in your state of residence. To quickly determine the CCW laws for your home state, click here.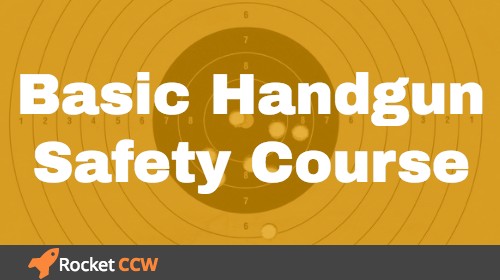 Pricing
As I mentioned earlier, the course is absolutely free, but you will have to pay $39.95 to receive your certificate of course completion. Without this certificate, you cannot apply for your nonresident concealed handgun permit. The cost of the permit is $100 payable to the Commonwealth of Virginia. So for just under $140 you'll be able to legally carry your firearm in all 32 states indicated on the map above. Your and your family's safety is certainly worth $140.