DISCLOSURE: I may be an affiliate for products that I review. This means if you purchase those items through my links I will earn a small commission. You will not pay more when buying a product through my link. In fact, I oftentimes am able to negotiate a lower rate (or bonuses) not available elsewhere. Plus, when you order through my link, it helps me to continue to provide you with free product reviews. Thank you, in advance for your support! Learn more
Blue Guns from Ring's Manufacturing offers the widest selection of the most detailed non-lethal training aids available today. All products are exact castings of the actual weapons used for Law Enforcement and Military training. Blue Guns are the most realistic and safe alternative to using live firearms in training scenarios.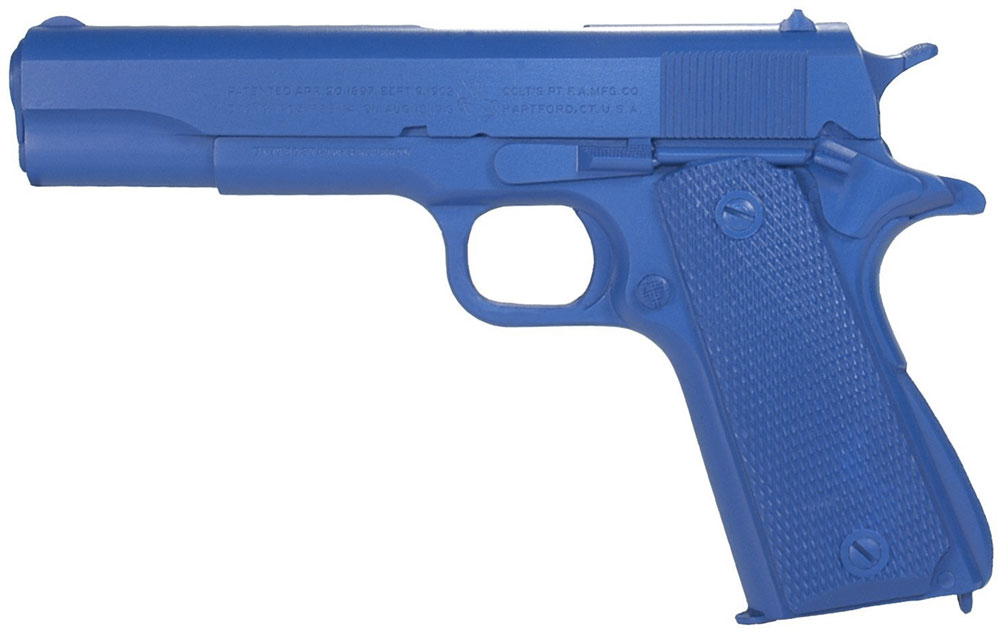 Get Your Blue Training Gun On Amazon
The core features are:
Hand crafted in strong impact resistant polyurethane
Blue Guns replica handguns will function in high security holsters for safe draw stroke training and gun retention drills
Rail guns will accept mounted accessories
Each Blue Gun is fabricated in Law Enforcement Blue for safety
This product is restricted from shipment into the state of New York
Blue Guns is not weight. It is a plastic replica safely used for firearm training. And there are no moving parts in it.
When I run courses I always use Blue Guns. I can teach so much more content than I can without having to stop the line,make sure everything is safe and then show some thing that usually doesn't require seeing a bullet impact paper. Once you realize that pulling the trigger is only one of hundreds of things to work on during dry training, you'll quickly see the benefits of adding a blue gun to your toolbox.They function in high security holsters for safe draw stroke training and gun retention drills,plus the rails will accept mounted accessories.
I have several of Ring's pistols, plus a carbine that I use for everything from CQC training to practicing barricades and transitioning to and from hand-to-hand fighting.Once you start using one you'll find you can get a lot more training done in a shorter amount of time, plus you don't need to keep them locked up from the kids!