DISCLOSURE: I may be an affiliate for products that I review. This means if you purchase those items through my links I will earn a small commission. You will not pay more when buying a product through my link. In fact, I oftentimes am able to negotiate a lower rate (or bonuses) not available elsewhere. Plus, when you order through my link, it helps me to continue to provide you with free product reviews. Thank you, in advance for your support! Learn more
Gone are the days when the reason to install a water purifier at your home or office was just about ensuring convenient, on-demand access to safe drinking water. The modern water system not only meets your hydration needs but also makes water delicious and refreshing.
Get Your Water Filtration System on Amazon
But not all water purifiers are designed alike; some are vastly more superior and offer excellent value for money. ROES-PH75 is the benchmark, an efficient and innovative water system backed by excellent support and warranty.
Reverse osmosis filtering process
ROES-PH75 uses the reverse osmosis (RO) water treatment method where pressure is applied to force water molecules through a semipermeable membrane while contaminants are filtered and removed. Up to 99 per cent of a variety of contaminants, including bacteria, cysts, viruses, fluorine, chlorine, lead and dissolved salts are flushed out. ROES-PH75 incorporates premium-quality, highly durable filters that are easy to install.
6-stage water filtration system
The RO system follows a six stage process where unwanted elements are eliminated and desired minerals are added to enhance the safety and taste of drinking water.
In the first stage, dust and particulate matter are rejected by the polypropylene sediment filter. The filters also prevent the accumulation of rust. This functionality preserves and extends the life of the water system.
In the second and third stages, common chemicals are blocked and only clean water is allowed. The carbon block system also does an outstanding job of removing cloudiness, colors, chlorine and unpleasant odors and tastes.
In the fourth stage, the RO membrane gets rid of dissolved solids and contaminants, including such potentially harmful ones like chromium, radium, lead, arsenic and fluoride.
In the fifth stage, all traces of residual taste from the tank are removed.
In the sixth stage, calcium carbonate is added to increase the alkalinity of water.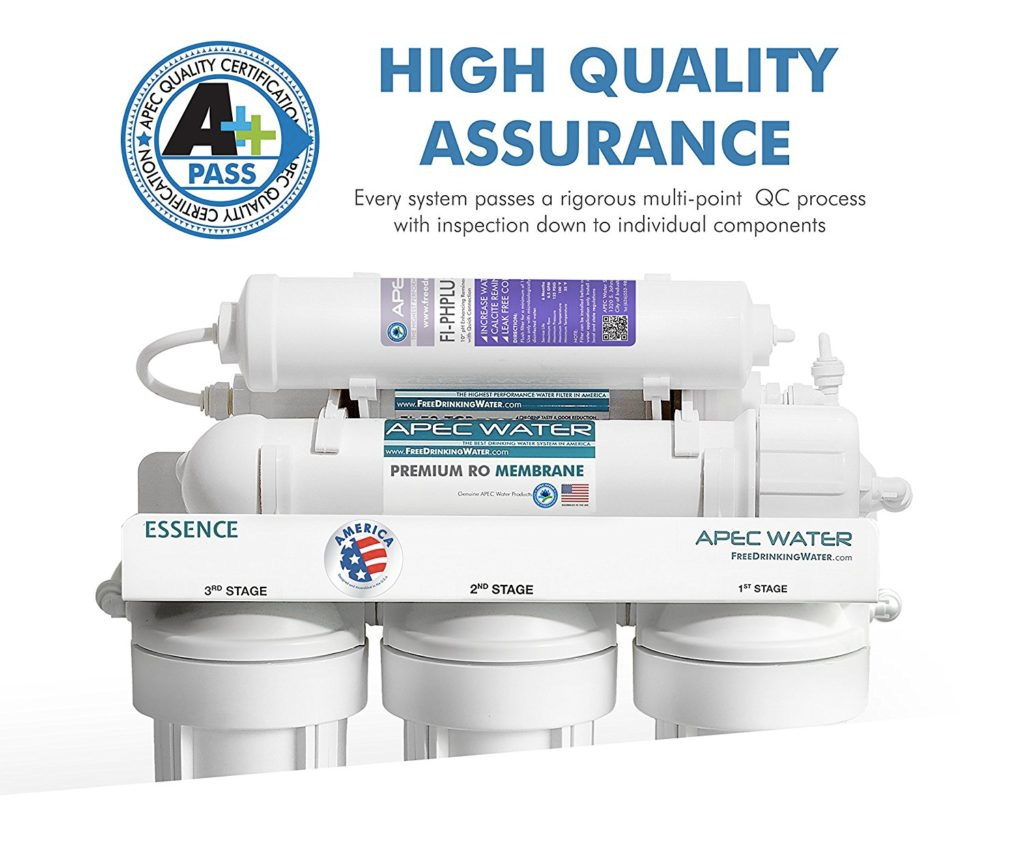 Better than bottled water, equal to fresh water from a natural brook
ROES-PH75's calcium mineral cartridge makes water alkaline for a pleasing taste. The US-made cartridge uses food-grade calcium which is readily absorbed by the body. Rest assured that the calcium carbonate is 100 per cent safe for consumption by you and your family/office staff.
Re-mineralization has become a popular technique to improve the taste of water. One option is to add trace mineral drops to drinking water. These drops include micro minerals such as copper, chromium, selenium, zinc, iron, manganese and fluoride. But you'll need to buy many bottles of trace mineral drops to keep re-mineralizing your drinking water. Instead of buying a bottle every time you need to re-mineralize, you can install ROES-PH75 to enjoy fresh and tasty water any time you want!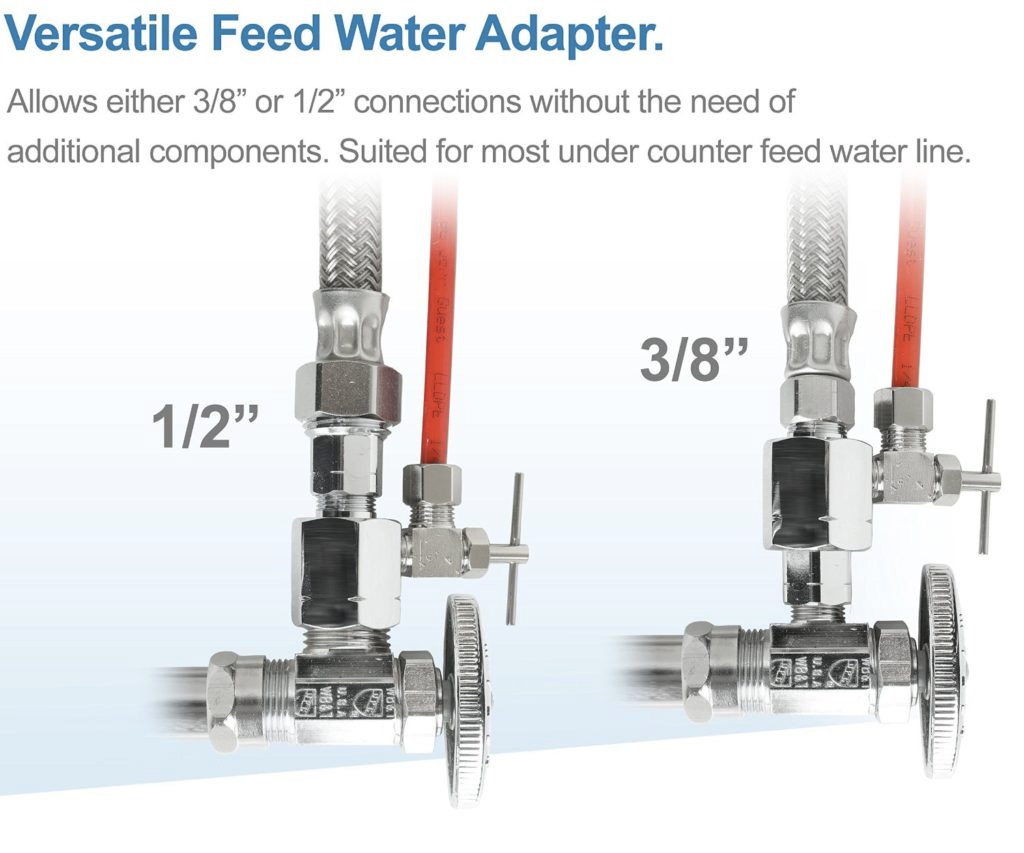 Simple DIY installation
The product package includes an instruction manual outlining how to install the system. It is a more or less do-it-yourself task. If it helps, you can also view the video version on YouTube. There is always the option to hire a plumber to install the system and faucet if you don't have time for it.
As far as pricing is concerned, ROES-PH75 compares favorably against the competition. Maintenance and upkeep costs are also minimal.
Bring home the ROES-PH75 and enjoy H20 at its finest!